Osteopathy
Osteopathy is a form of manual therapy used to reduce pain, increase physical mobility, and improve the circulation of blood and lymphatic fluids. It follows the belief that the body is able to self-heal and self-regulate and emphasises the relationship between the human body's structure and function. Osteopathic Manual Therapists use a mixture of approaches and techniques to create an individualised treatment plan for each patient based on the symptoms they present with. Osteopathy acts as a complementary therapy alongside conventional medicine.
Practitioners
Nancy Bowe, M.OMSc; Rodrigo Sancho, M.OMSc, RN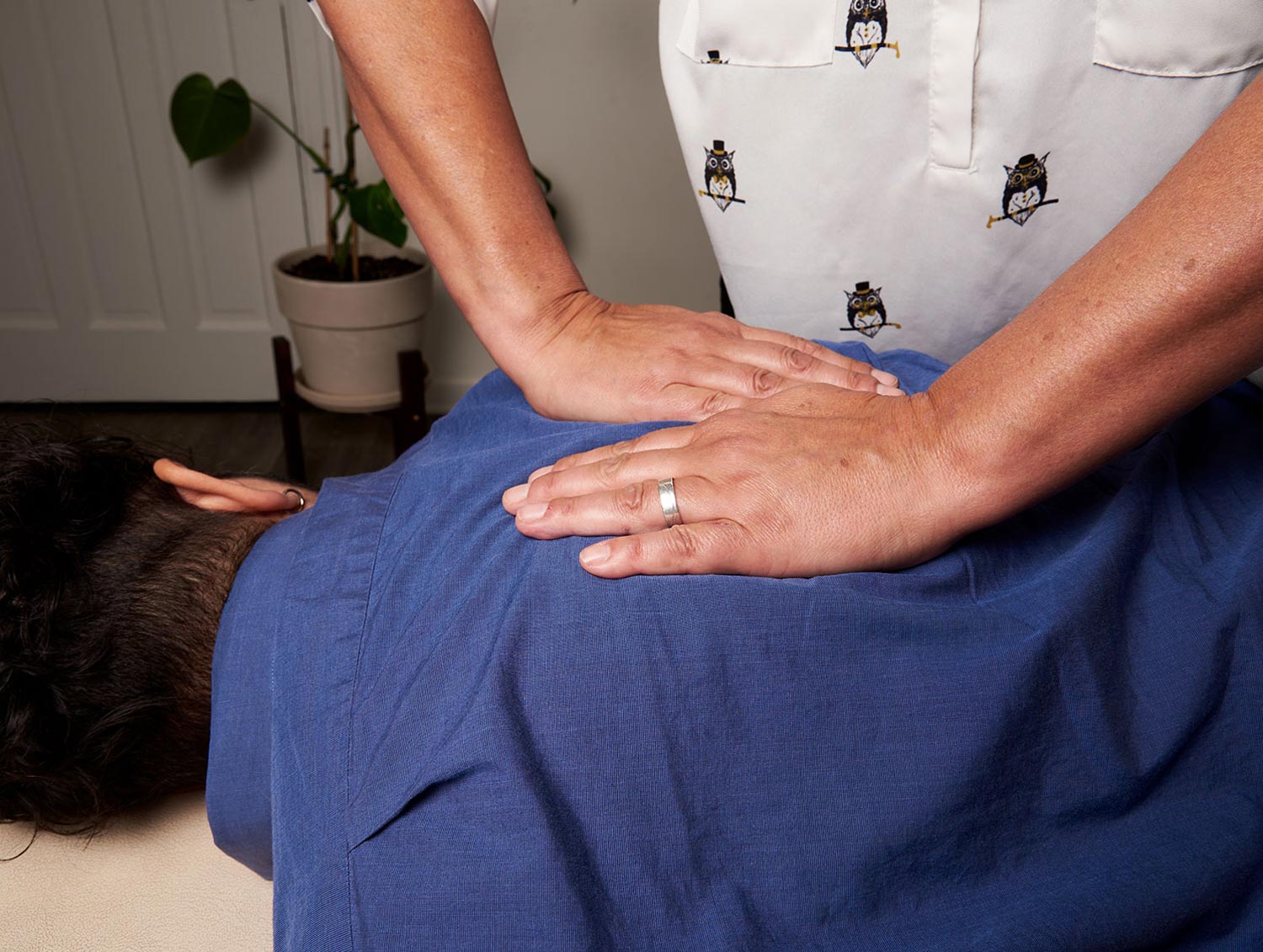 What to Expect From Your Osteopathy Appointment
Before You Visit the Clinic
Create your account online at easehealth.janeapp.com, create your profile, then book your Initial Assessment.

Please arrive at your appointment showered and in loose fitting, comfortable clothes. Don't forget to wear or bring socks. It will not be necessary to remove any clothing for your treatment.

Please arrive 5 minutes early. You can park in the back of the building off Grosvenor Ave. North, but you must enter by the Ottawa Street North door.
During Your Appointment
A first appointment will last between 45-60 minutes.

The practitioner will listen and ask questions about your specific situation, your general health and any other medical care you're receiving.

An individualised treatment is then rendered. Follow up treatments last between 15-30 minutes.
After You Leave
Some patients might experience an increase in soreness for 24 to 48 hours after treatment as your body adjusts to the beneficial changes. If this occurs, don't be alarmed; the discomfort should subside shortly.

If, for any reason, it does not subside, or you feel concerned, please contact your practitioner directly.

We would always prefer that you let us know how you are feeling.